Starting this Movember, 'being a man' is no longer cool
As another Movember winds down and men everywhere prepare to pick up neglected razors and lose that manly handlebar, pencil or chevron 'stache, we look at how the Movember movement is helping men everywhere lose a little bit of their 'manliness', in the interest of good health and spending more time with loved ones. Here's how and why 'being a man' became uncool…
The average Canadian man will die four years earlier than the average Canadian woman. Although the reasons are complex, one of the big reasons is stigma. Stigma around depression, which can lead to suicide, and stigma around certain male health issues, which can lead to undiagnosed and untreated prostate and testicular cancer.
For years now, the Movember Foundation has been working hard to raise awareness about these serious men's health issues, and trying to break down the stigma. Ironically, this is accomplished with the most manly of facial accessories: the moustache. But what Movember really wants Canadian men to do, is to stop 'being a man'; to stop keeping all their problems to themselves, because help is available, but they can't get help if no one knows they need it.
Prostate cancer and testicular cancer
More than 1.4 million men are diagnosed with prostate cancer every year around the world. That makes it the fourth most common type of cancer overall, and the second most common among men, after lung cancer. Testicular cancer is much less prevalent, but what it has in common with prostate cancer is the following:
Which is where 'being a man' comes in. The key to diagnosing and surviving men's cancers is getting checked out before the cancer spreads elsewhere. In fact, early detection of prostate cancer pushes 5-year survival rates from 26% to a very encouraging 98%.
So what do men have to do to stay with us longer? Well, in the case of prostate cancer, there is a fairly simple test called a DRE that a doctor can do to check for irregularities in the prostate. The problem is that

the nature of the test brings with it quite a lot of stigma. Prostate Cancer Canada has a very creative ad campaign called the 'Famous Fingers' campaign, which cuts through the stigma, and encourages men to get tested. (There is also a blood test for prostate cancer, but it's not foolproof, and it's usually done in combination with a DRE to determine whether further testing is needed.)
For testicular cancer, the most effective preliminary means of screening is a self-test, but again, it's the kind of test that many men may be uncomfortable with. That's why the most important message to men is to ignore that little voice in their heads that tells them that there are certain things that men shouldn't do. Screening for men's cancers can help men live longer, and so stigma should be set aside in favour of spending more time with loved ones.
Depression and suicide
If there's one thing that makes men more uncomfortable than checking their private parts, it's probably talking about their feelings. Traditionally, men were taught that it was unmanly to do so, and this sentiment is still quite pervasive in North American society. Unfortunately, that contributes to some disconcerting statistics regarding men and depression.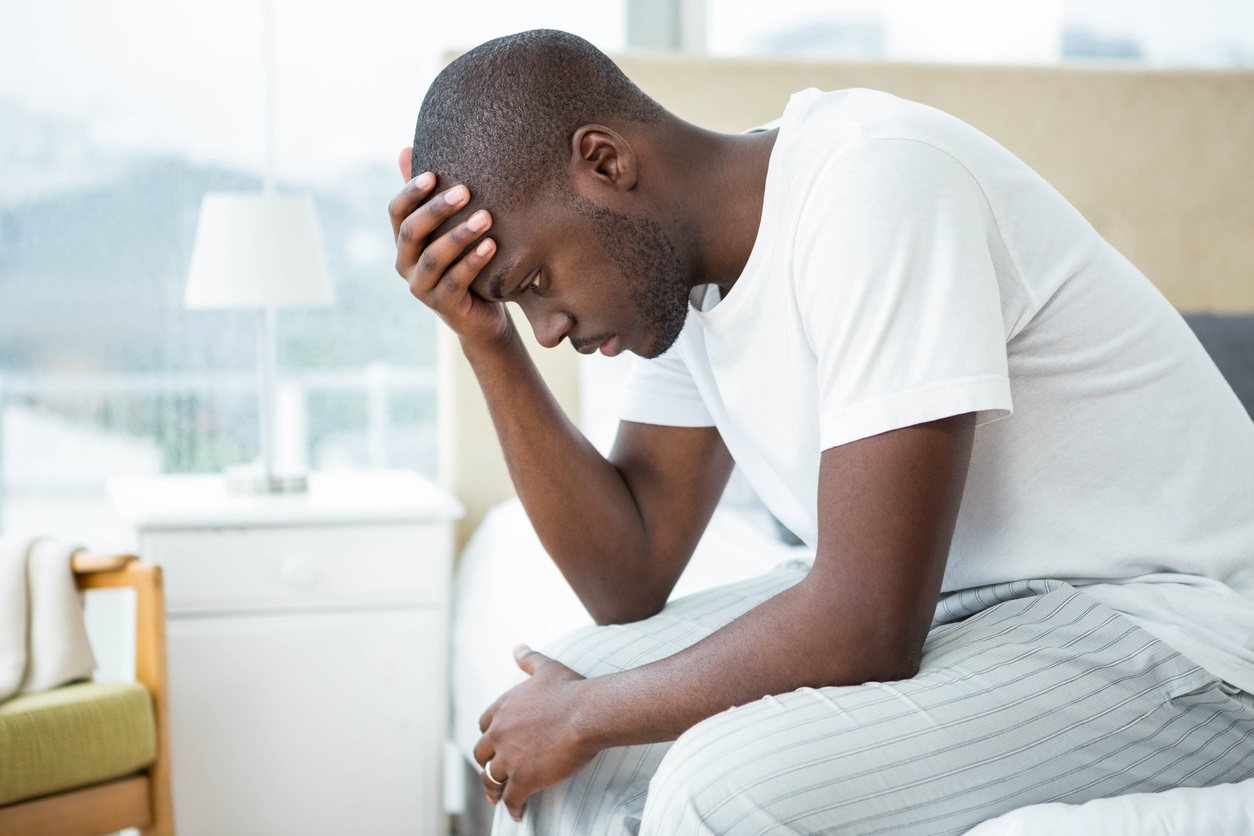 Although women in Canada are roughly twice as likely to suffer from depression during their lifetime, men are almost 3 times as likely to commit suicide. The exact reasons for this discrepancy are not fully understood, but it definitely has a lot to do with whether or not men seek help with their depression. That can mean professional help, but it can also mean talking to loved ones. In severe cases of depression, medication is usually required in order to control symptoms and allow patients live healthy, active lives.
Read: How pharmacists can help patients with depression
But the stigma attached to depression may be even more powerful than that for a prostate exam or DRE. Whereas there is no argument that cancer is very real and very deadly, the same is not true of depression. To this day, 46% of Canadians think that mental illness is just an excuse for bad behaviour. Given this stat, it's no wonder many Canadians keep their depression to themselves, with dire consequences.
For those who do seek help, research shows that most get better. There is no cure for depression, but 8 out of 10 feel better and are better-able to move on with their lives. But for those who let depression sit and stew, often it will come to a crisis point, and that may be what we see manifested in the statistics about men and suicide.
Movember and its fun, irreverent style is a powerful weapon in helping to break down traditional ideas about what it is to be a man. Mostly it is about breaking down stigma, and that can only be a good thing, so that we can keep our fathers, uncles, sons and brothers with us longer.