National Indigenous Peoples Day: A Personal Reflection and Coming of Age
My given name is Michele Baptiste, while my traditional name is Red Sunset Woman. I am Bear Clan from the Algonquin First Nation of Pikwakanagan in Golden Lake, Ontario.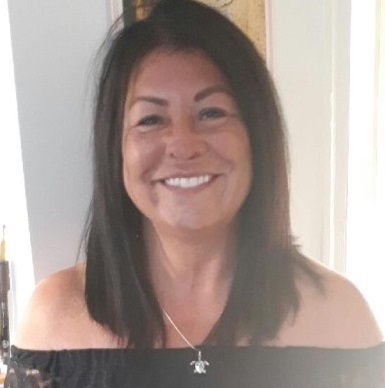 I've been asked to provide a blog to celebrate National Indigenous Peoples Day. It's a day for all Canadians to learn about and celebrate the contributions Indigenous people have made to our country. It's a good occasion for us to celebrate who we are as Indigenous people and to honour our ancestors.
You can find a definition and history of the day via Indigenous Services Canada's website (scroll down to "National Aboriginal Day").
Finding inspiration in community and commitment
First, a bit of background about me: I earned my stripes in the Toronto Indigenous community under the mentorship of icons such as Sylvia Maracle, Joe Hester, Roger Obonsawin, the late Rodney Bobiwash and John Pheasant, and Elders Pauline Shirt, Vern Harper and, gone but never forgotten, Lillian McGregor. These people were trailblazers of their time. Toronto's Indigenous community was built and blessed by such committed people prepared to step up time and time again to do what is needed. Sometimes that means negotiating, organizing rallies and marches, and protesting vehemently for funding to provide essential services. Ultimately, these mentors defend our rights and their work continues to broaden my sense of community and commitment.
Like many Indigenous people, I did not grow up on my reserve (unlike my father, who was born and raised there). My father was a steel worker and had to go where the work was. In his case, the work was in Toronto. He was born at a time when it wasn't popular or easy to be a First Nations person, however, as there was a lot of shame. He was raised to "be as white as possible." His generation wasn't taught their Algonquin language since his mom, and other people in the community, thought it would only bring them grief.
Finding my way home and filling a hole
Fast forward: We ended up in Cleveland, Ohio with some other Native families, where the men could find work. My parents separated and my mom moved my brother and me closer to her family in Port Perry, Ontario, a small town northeast of Toronto that didn't have very fond feelings towards Indigenous people. For a host of reasons, I grew up not knowing much about my culture, just that I was Algonquin from Golden Lake and I had a status card. I started developing consciousness about my heritage at age 18 and began considering what it meant to me.
I had pride in who I was but I felt conflicted, almost guilty: I had First Nations "status," yet I didn't know that part of who I was. I felt like there was a hole in me that I wasn't able to fill.
For matters of the heart, I moved to Toronto when I was 20. I then went to college and got my first job in the Indigenous community. This was a huge catalyst and an opportunity to immerse myself into my culture, so that's exactly what I did. I went to every community gathering; I marched, rallied and protested; I sat with the Elders and volunteered for many community organizations (at one point, I was on three Boards of Directors and four committees). The committee that I loved the most involved organizing the annual Elders Gathering at the Native Canadian Centre of Toronto.
This was exactly what I needed to start filling that hole!
I started going to annual fasting ceremonies, received my first eagle feather, and my drum. The Native Canadian Centre became my cornerstone – I wanted to give back to the organization that gave me so much. I ran for the Board of Directors and that was my main focus for the next nine years. In the fourth year, my Elder, Lillian McGregor, suggested I run for President of the Board – she called me "El Presidente" (and by "suggested" I mean she TOLD me to; there was no saying no to Lillian). I was terrified: what could I possibly contribute? Was I even qualified to take on that level of responsibility?
Well, there's a reason we call them "Elders." They know more than we possibly could. Lillian knew that not only was I ready and qualified, but that I would thrive, grow and learn. Those years I served as President taught me more about leadership than I could have imagined.
Finding and bridging the best of both worlds
A few years into my quest for self-actualization, I started working at a major Canadian bank in the area of Aboriginal recruitment. What a dichotomy! My feet and my passion were planted in the community and I was working on Bay St. I didn't know if and how I was going to last. I mean, I was a strong native woman in a predominantly "white," male-dominated corporation where culture meant an entirely different thing. Back then, not many Indigenous people worked in corporations, never mind banking.
It was extremely difficult at first, as I was getting grief from both sides. I was receiving backlash from the community because they thought I was selling out my culture for the sake of a paycheque. On the other side, I overheard comments at the bank that I only got the job "because I was native" and was told that I could do anything I wanted despite everyone else having to obey the rules. I was spending a lot of time with my Elder Lillian, who shared wisdom and gave unending support. She told me the only way to create positive change in the bank was to be in the bank.
This is where the "strong native woman" came in. I was NOT going to sell out my culture for anyone. I had worked too hard learning my heritage and traditions – my birthright – and earning the respect of the community. Compromise was not an option. I made this crystal clear to both management and staff at the bank and to the community. Over the years, it became clear to both sides, and myself, that I had learned how to balance both sides of myself, bringing the best of both to the table and to the circle. A friend later shared with me how the Elders were very proud of me for the work that I was doing for our people.
I started at the bank on a one-year contract in recruitment; almost 14 years later, I had created two national positions for myself, first as National Manager – Aboriginal Employment, and a few years later, National Manager – Aboriginal Relations. There were certainly many challenges along the way but I stood firm in who I was. As a result, I earned the respect of colleagues, management and senior executives. I will always be grateful for the opportunities and professional development I gained during my tenure and will always be proud of the positive change I was able to accomplish.
Shaping the future
Fast forward even more: Today there are many Indigenous people in the banking industry and others thrive in corporations across the country. It's a different time and they are positively impacting their workplaces and taking corporate Canada by storm. We've gone from a time when Indigenous people were afraid to self-identify on workforce surveys to a time when we're proud to affirm our identity.
Now I've been given the opportunity to bring all that I have learned throughout my many experiences to Express Scripts Canada. I couldn't be more proud. In fact, I would like to offer Chi Meegwetch (big thanks) to Express Scripts Canada for allowing me to help design and deliver a comprehensive Aboriginal Relations Strategy in my newly created role of Manager – Aboriginal Relations.
I'm often reminded of an incident at a small neighbourhood place I visited, listening to a live band, when a stranger sitting across the table asked in a shrieking, ear-splitting voice, "Are you a Native Indian?"
I cut her some slack because she'd had a few drinks, replying with a simple, "Yes".
"I'm so proud to meet a real Native Indian!" she hollered, to which I replied, "Thank you… I'm so proud to be one."
On National Indigenous Peoples Day, I will reflect on the contributions I have made to moving corporations forward when it comes to a better understanding of who we are as Indigenous people. I will also share what we have to contribute towards making Canada better and bridging the gap between communities and corporations.
Most importantly, I will celebrate being myself.
HAPPY NATIONAL INDIGENOUS PEOPLES DAY!
__________________________________________________________________________________________________________________________________________________________________________________________________________________
Update: On May 12, 2018, Toronto's Urban Elder Vern Harper passed his spirit. Vern and I did ceremony for many years and I will miss him dearly. He is guiding us from the Spirit World now.
Mitakuye-Oyasin, Vern! ("All my relations, Vern!")