Managing Medications with Multiple Sclerosis
Although multiple sclerosis (MS) is generally a rare condition, Canada has one of the highest rates of MS in the world: an estimated one in 340 Canadians live with the disease.
Given that most people are diagnosed with MS between the ages of 20-40 years old, it may be challenging for people in this age group to adapt to a regimen that can involve taking several medications. These people often have limited experience sticking to what can be a complicated new aspect of managing their everyday health.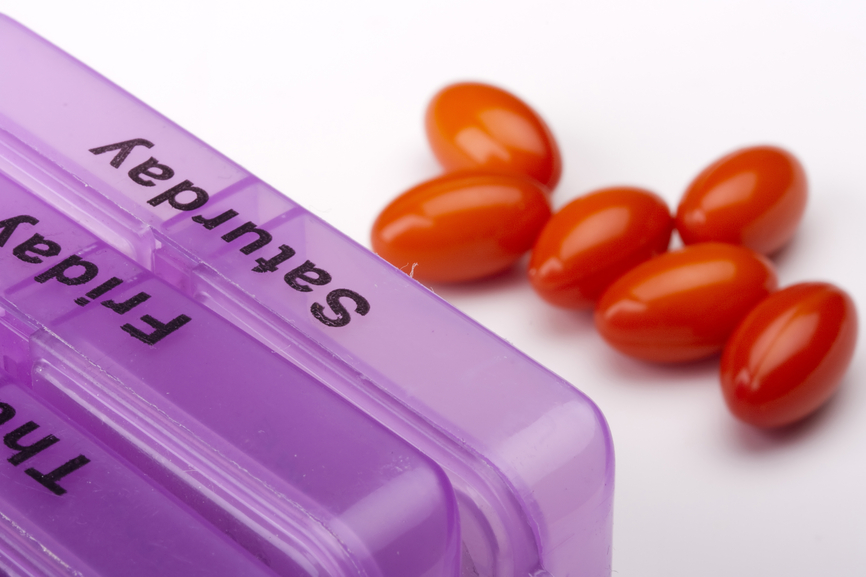 Even though there is currently no cure for MS, medications such as DMARDs ("Disease-modifying antirheumatic drugs") may slow the disease's progression and prevent flare-ups.
Here are some tips to help stay on course with your MS medications.
Good record keeping
Even if you're simply keeping an accurate, up-to-date list of all your medications in a logbook or a journal, you're doing yourself a favour. There are also a number of technology-based apps that will certainly help you keep track of your medication usage; so long as you're documenting what medications you're taking and when you take them, that's what counts. Make sure you note any side effects or unusual reactions or symptoms that may be related to your medication administration. Complete, accurate record keeping can be helpful when it comes to reviewing your medication with a pharmacist or your doctor.
Patience is a virtue
Rome wasn't built in a day and sometimes we have to manage our expectations when it comes to therapeutic results. Some medications might not make you feel better right away, while others might not show results except on an MRI. It's wise to take the long view with MS medications: the payoff may be years down the road in terms of prevented relapses. It can be frustrating to deal with side effects without seeing the upside, yet it's important to accept the process.
Read: Travelling with medication? Don't forget these crucial Rx safety tips

Knowledge is power
The more information you have at your disposal, the better engaged in your therapy you stand to be. Although understanding how drugs work in your body can be a challenge, it helps to know as much as you can: how the drug works (its "mechanism of action" in the language of pharmaceuticals); typical and atypical side effects; drug and non-drug interactions; expected benefits or impact on symptoms; short-term and long-term risks associated with the medication; and what to watch for in terms of warning signs.
It is useful to have a dedicated consultation with a pharmacist, who can walk you through a number of areas to help you get the most from your medication: dosing and timing, setting up reminders, organizing medications for ease of use with compliance aids, and providing you with reliable information and expert insight about your medications. Your Express Scripts Canada pharmacist may be able to help you with a number of services:
Counselling on your medication therapy and drug plan coverage
Compliance packaging and other adherence support
Refill reminders
Communication is key
In real estate, location takes top priority. In managing your health, communication is what counts. Living with MS can be challenging enough, yet the amount of information you get about medications can seem overwhelming. Try to connect to a broad community of people immersed in MS who have themselves navigated complex medication regimens.

If it takes a village to raise a child, it takes a multidisciplinary team to assist you with optimizing your medication regimen: your family doctor, a neurologist, and a pharmacist, amongst others.
Beyond the professionals, never forget the value of a network of patients who live with MS. Patient advocates have unique, practical experience and can share knowledge, tips, insight, and empathy for people managing MS.
Additional resources
Multiple Sclerosis Society of Canada. Exploring Your Options: Considering Risks and Benefits of MS Medications. https://mssociety.ca/en/pdf/EYO-ENG-web-2012.pdf
Multiple Sclerosis Society of Canada. Medications. https://mssociety.ca/managing-ms/treatments/medications
Mayo Clinic. Multiple sclerosis. Diagnosis & treatment. https://www.mayoclinic.org/diseases-conditions/multiple-sclerosis/diagnosis-treatment/drc-20350274